"Collective healing" - Peace Merkaba Archival Paper Print (unframed)
$

38.00

CAD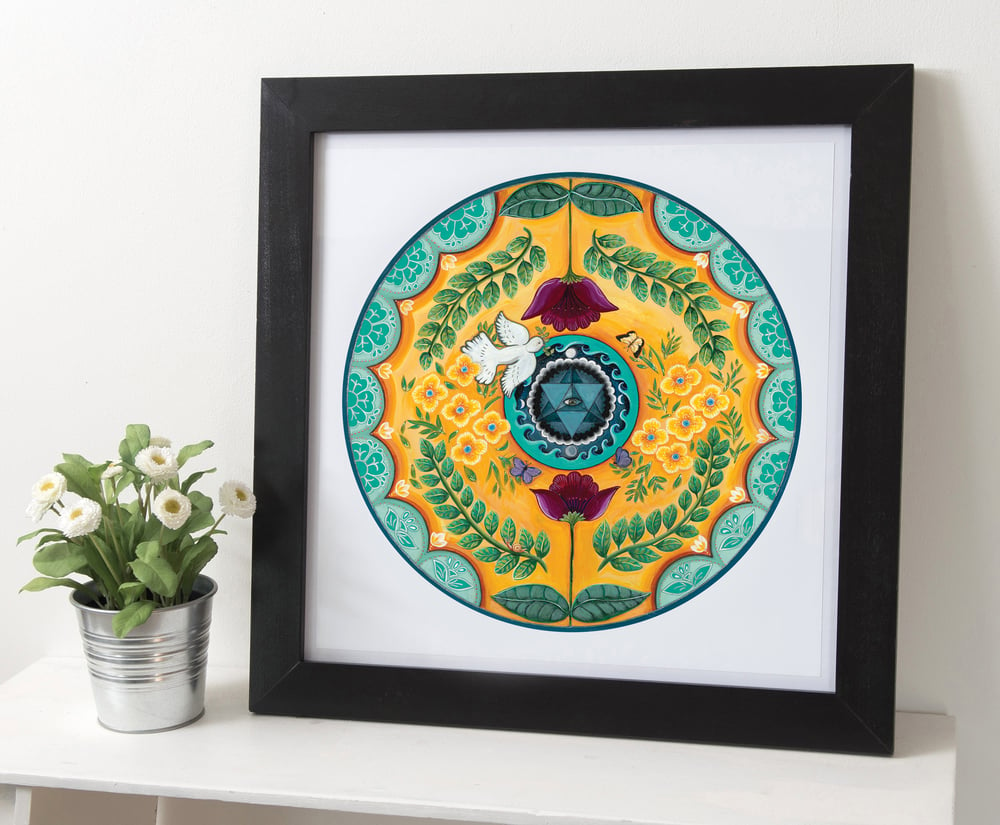 Life is busy and some days we need a reminder to breathe and slow down. Our Mandala Blooms prints are designed just for that. Rushing to get out the door? Lost your car keys? Late picking up the kids? These are the moments in life that can get away from us and build stress. Let our prints centre you and bring you back to peace so you can live mindfully and affect the world in a positive way.
This design is a prayer for peace and collective healing. The centre of this design features the sacred geometry symbol of the Merkaba (or Merkabah)–A symbol used across cultures and religions, both ancient and modern; it represents light and spirit, and protects consciousness in transit to other dimensions. This symbol comprises two tetrahedrons pointed in opposite directions but joined on a single axis, representing a balance of opposing energies; feminine and masculine, earth and sky, much like a Yin/Yang symbol. The Merkaba is a powerful protection tool and can support the activation of the third eye.
In this design the Merkaba in the centre circle represents the earth and the universe. It contains a sheltered universal sky with stars, the phases of the moon, and ocean waves.
The eye in the centre of the Merkaba is a symbol of wisdom, focus and clarity. It's a reminder that the awareness we seek is within ourselves.
The dove is a creature of both earth and sky, and represents peace. The flowers, leaves, butterflies, and snail are components of our delicate eco-system and symbolize our earth's balance and interconnectedness. Butterflies represent change. Snails are associated with wisdom, persistence, patience, peace, self-care, and harmony.
Meditating with the Merkaba provides protection on our journey to conscious awakening, enables us to reach our highest potential and spread compassion to help heal our communities close to home and beyond.
Digitally reproduced from original hand painted artwork showing intricate design details and original brush strokes. Printed on premium grade paper with highly pigmented and non-fade inks. Trimmed square to 12" X 12" (30.5cm X 30.5cm)
Free local pick up (Vancouver, B.C.)
Contact seller before purchasing.
Share