"Spiritual Awakening" - Purple Lotus Textile Meditation Mat with fringe
$

88.00

CAD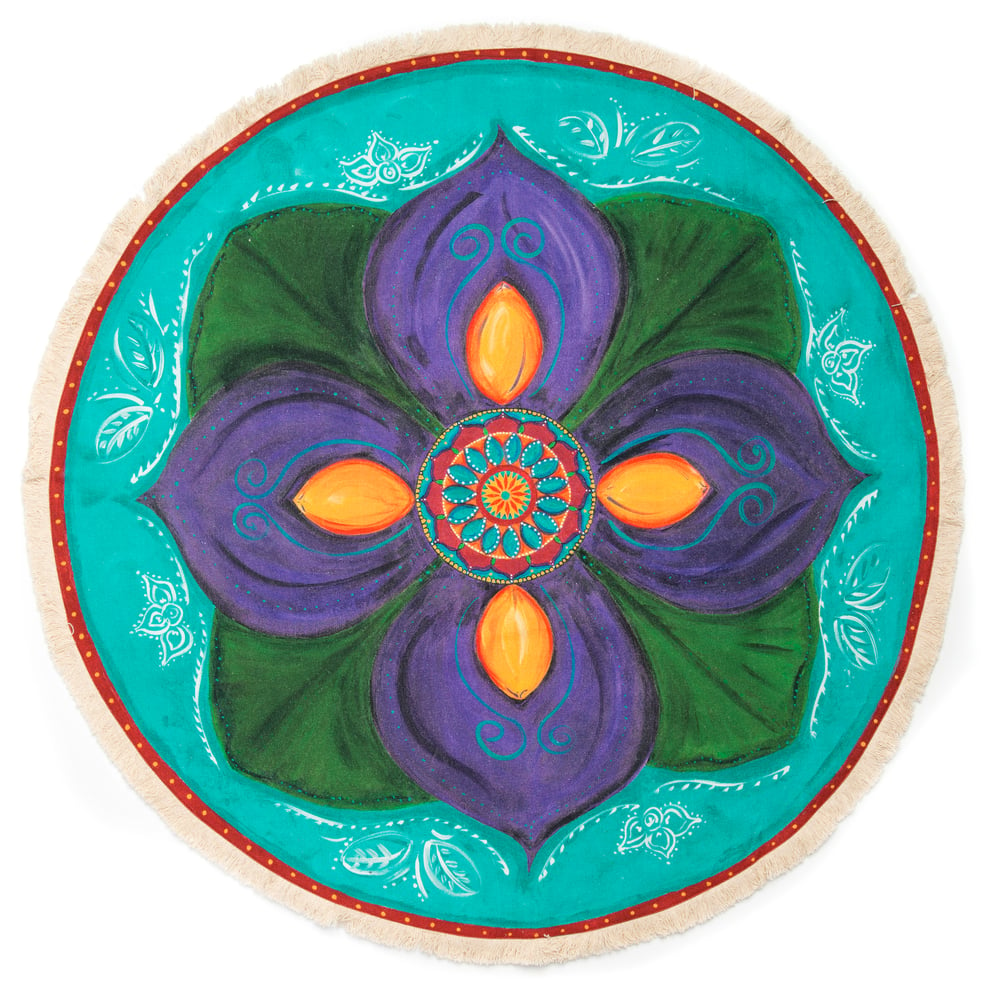 This textile mat is produced on an untreated heavy cotton and finished with a sweet cotton fringe trim. The untreated cotton allows the mat to easily fold and travel with you near or far so you never have to practice without it.
Round meditation textile mat (unpadded) with mandala centre designed to help you focus and settle into your meditation practice. This mat will help to create a sacred space wherever you are.
About this design:
The Lotus flower is an important symbol in many cultures and most commonly represents purity and spiritual awakening. The Lotus is considered pure as it is able to emerge from the muddy waters where it grows, pristine and clean. It is for this reason, it is often seen as a symbol of rebirth and purity.
The Purple Lotus flower is considered the mystic lotus and is representational of spiritual awakening.
Specifications:
Rich colour and non-fade inks printed on untreated cotton canvas High quality, digitally reproduced, art print from original mixed media artwork showing intricate design details and original brush strokes.
88cm (34.5") diameter.
100% Cotton inclusive of trim. Designed in Canada, Printed in India. Dry clean only.
Item may be picked up (Vancouver, B.C.) to save on shipping costs.
Contact seller before purchasing.
Share