Wild peony scarf- Rejuvenation and joy
$

38.00

CAD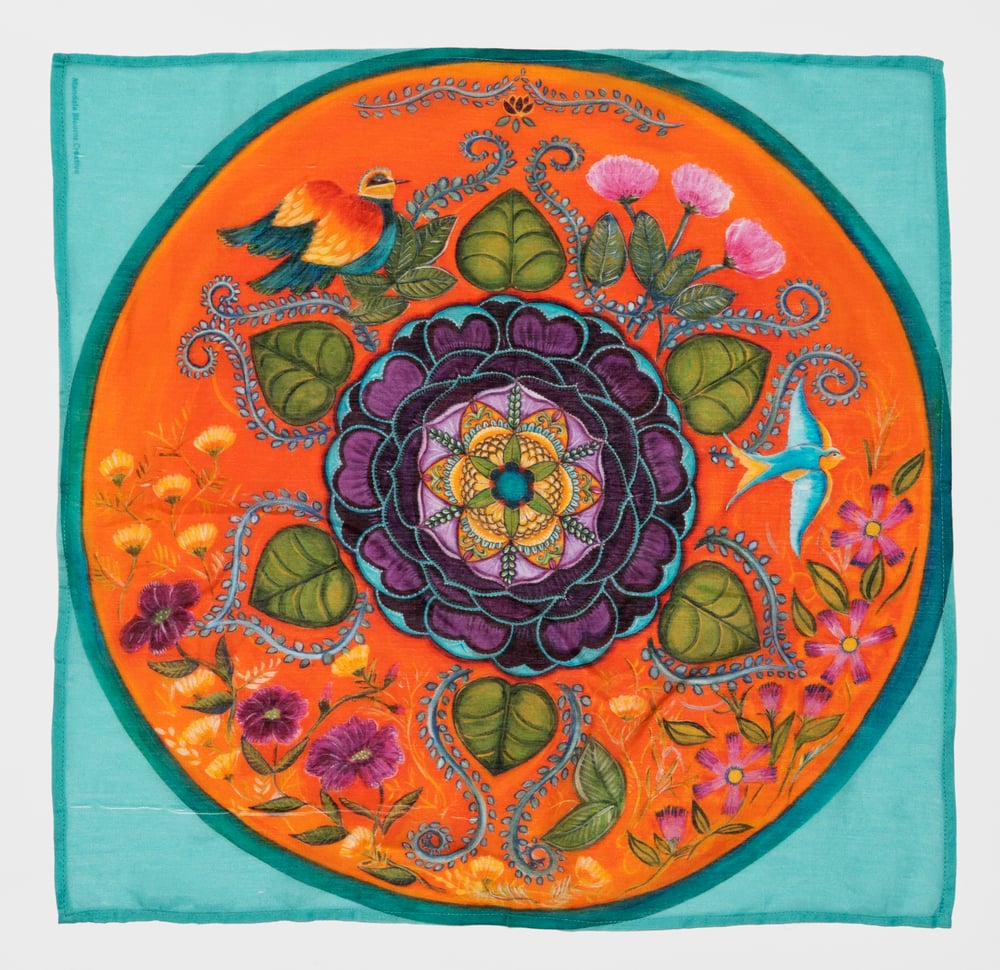 Take your favourite mandala energy with you all day long! This essential soft and lightweight printed mandala scarf is versatile with so many ways to wear and use. Try wrapping around your neck, in your hair or even tie around your favourite bag handle or belt loop for a little extra colour. Alternatively you can use this for meditation, an altar cloth, or a special wrap for your angel cards or special item.
About this design:
Heal the past, clear the present and open to the amazing energies of happiness and joy. Orange is the colour of the sacral chakra and is associated with the emotional body, sensuality and creativity. Purple is the colour of the third eye and evokes intuition, extrasensory perception, inner wisdom.
Birds represent freedom and taking flight on your dreams, and having the power to succeed. When you need happiness, call on the swallow as your totem animal.
Recommended oils to complement your meditation: Lavender with citrus (choose bergamot, orange, grapefruit or even lemongrass)
Round meditation cushion with mandala centre designed to help you get comfortable and settle into your meditation practice. This beautifully designed, cotton cushion will help you create a special, sacred space.
20" X 20", 80% cotton/20% silk
Dry clean only. Designed in Vancouver BC, Printed in India
Item may be picked up to save on shipping costs. Contact seller before purchasing.
.
Share