Yellow Lotus Scarf for Spiritual restoration
$

38.00

CAD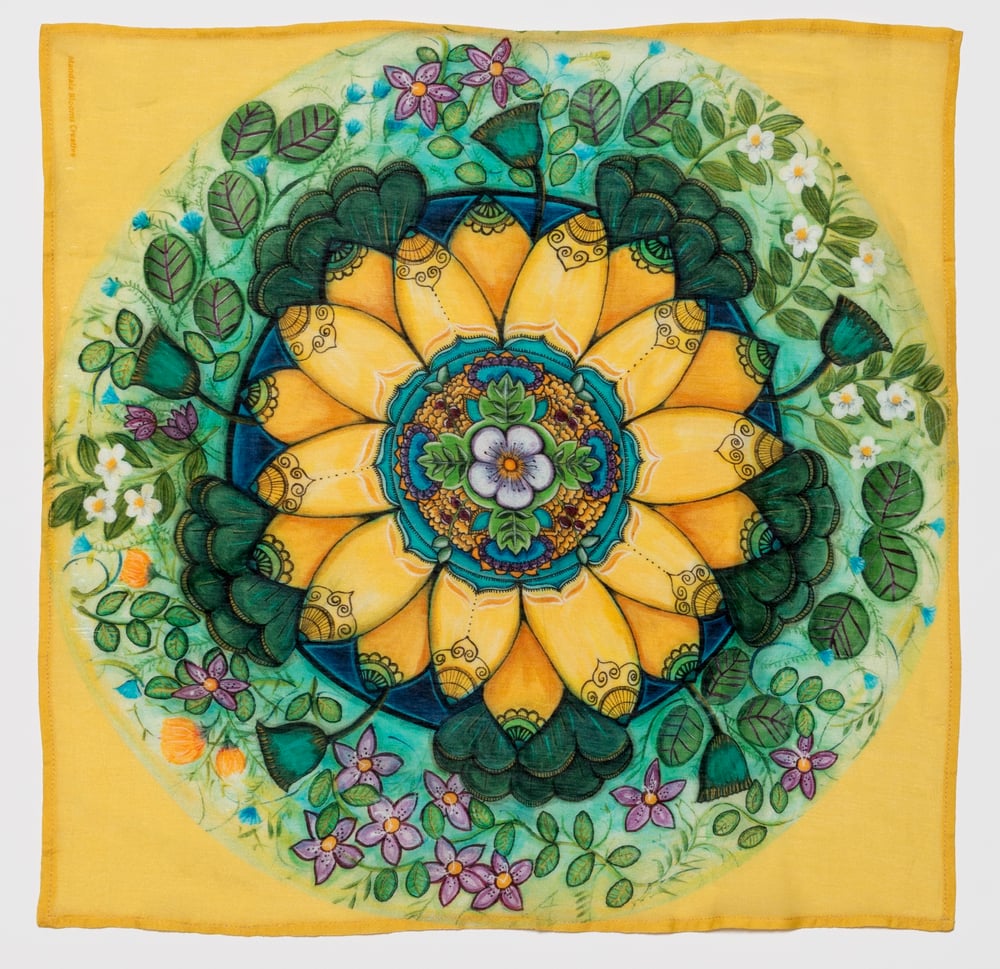 Take your favourite mandala energy with you all day long! This essential soft and lightweight printed mandala scarf is versatile with so many ways to wear and use. Try wrapping around your neck, in your hair or even tie around your favourite bag handle or belt loop for a little extra colour. Alternatively you can use this for meditation, an altar cloth, or a special wrap for your angel cards or special item.
About this design:
In this design, the Lotus and Hawthorn flowers work together to connect you to your inner strength, build your confidence, and support you in spiritual restoration.
The colour yellow activates the solar plexus chakra, which is responsible for self-esteem and our emotional wellbeing. Balancing the solar plexus chakra helps to build confidence, optimism and acceptance, which can make us less susceptible to external influences.
The lotus flower is a sacred symbol in many Eastern cultures and because it emerges pristine and clean from the muddy waters where it grows, it often represents rebirth and purity.
At the centre of the mandala is a Hawthorn flower. This flower is known to clear and strengthen the heart chakra. Balancing the heart chakra activates our compassion, empathy and love (for ourselves and others).
For stability and grounding, the mandala centre leaf points represent the cardinal four directions; East- air (growth and inspiration), South- fire (passion and transformation), West- water (emotions and feeling), North- earth (balance and security).
As I painted this design, the Ancient Egyptian symbol, "The eye of Horus" kept appearing to me through meditations, books, and conversations. I learned that this symbol represents protection, health and restoration. In the Egyptian myth, Horus loses his eye in a struggle, and it gets restored. This process of restoration came to symbolize the process of making whole and healing. Although not seen in the design, I drew the eye on my canvas to work protective and restorative Reiki energy into this design.
20" X 20", 80% cotton/20% silk
Dry clean only. Designed in Vancouver BC, Printed in India
Item may be picked up to save on shipping costs. Contact seller before purchasing.
Share